Home > Tips & Resources > Security Tips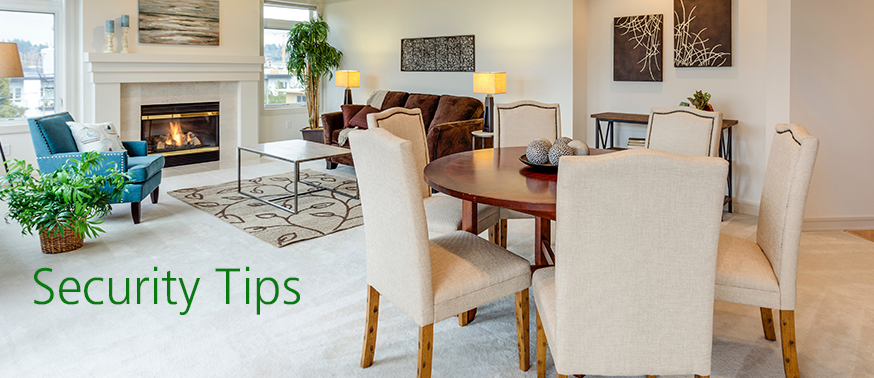 Security Tips
Leave lights on when you go out at night even if you are going for a short period of time.
Push button locks on door knobs are easy for burglars to open. Install deadbolt locks on all your outside doors.
Never leave keys under doormats, flower pots, or other "secret" hiding places, burglars know where to look for a hidden key.
Keep a detailed inventory of your valuable possessions, including a description of the items, date of purchase and original value and serial numbers.
Trim the shrubbery around your home, overgrowth may provide a hiding place for burglars.
If your house key is lost change all locks to the house.
Insure all your valuable possessions.
Be a good neighbour, if you notice anything suspicious in your neighbourhood call the police immediately
When you are not at home consider leaving the television or radio on.
Do not leave valuables visible in your car. Always lock them away in the trunk of the car.